This post brought to you by Scotts Miracle-Gro. All opinions are 100% mine.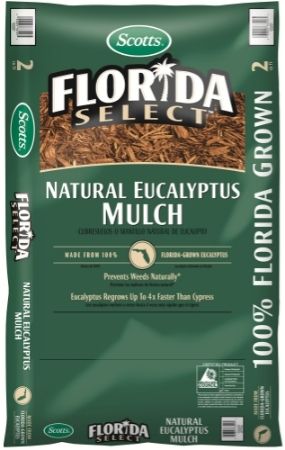 With the new religion of ecological awareness come many offshoots. In the gardening world the buzzword sustainable gardening. Indeed, I don't know what "non-sustainable gardening" would look like. In fact, just look at this convoluted explanation in Wiki:
Sustainable gardening (which is taken here to include sustainable landscapes, sustainable landscape design, sustainable landscape architecture, and sustainable sites) comprises a disparate group of horticultural interests that share, to a greater or lesser extent, the aims and objectives associated with the international post-1980s sustainable development and sustainability programs developed to address the fact that humans are now using natural biophysical resources faster than they can be replenished by nature. Included within this compass are those home gardeners, and members of the landscape and nursery industries and municipal authorities, that integrate environmental, social and economic factors in an attempt to create a more sustainable future.
Congratulations if you got through that! In a nutshell — I think — it means that "sustainable gardening" tries to keep people from using biological stuff (I think the term "biophysical" is erroneous) faster than nature can make it.
So, if you plant a tree then, um, I don't know. Do you have to plant it faster than nature could? Do you have to make sure your tree grows faster than other trees that happened accidentally? Does it prohibit the use of rocks, unless you wait the 10,000 years that nature could form the rocks? If you cut down a diseased bush do you have to grow another one first? Are plastic fences disallowed?
I have no idea. It seems to me that if you're planting some nice stuff and, I suppose, it doesn't require oceans of water (unless you live where there are oceans of water), you're good. You can tell me otherwise. But I thought we needed all those plants and trees so we don't die of oxygen deprivation. (At least that's what they tell the indigent laborers cutting down old growth forest.)
So let's say you've decided to spruce up your garden this year (in a sustainable fashion or not). What do you need? 
Supplies
Clean, sharp, and working gardening supplies that fit the projects you're working on.
Dirt
If your soil is good, you're ahead of the game. If it's not, learn to ammend it. Check with your state extension office for specifics. They are a vast source of local knowledge.
Water source A sprinkling system is a must if you don't want to spend your days in the yard. In most of our gardens we have a drip system that runs water to and directly puts water right near the plant. This not only saves water (sustainable!) but keeps water away from places you aren't trying to grow things (weeds!).
Perrenials, bushes, trees
We have chosen to use exclusively perrenial flowers and bulbs becasue they are perrenial. They come back year after year and I don't have to repurchase and replant every spring. We have bushes that fit the location and climate, and select trees.
Weed barrier
Once the plants are in and the water source secure, we cover the ground with a week barrier. Yes, it's kind of a pain to install (and we hired a company to do it), but the reduction in maintenance is astounding. We have a half acre lot with lots of flower garden everywhere and I can maintain it alone in about an hour a week. And when I hustle the kids outside, I can do it in zero hourse per week (better!).
Ground cover
Weed barrier is an amazing product, but it's ugly. So we covered all the barrier sheeting with rocks. We choose a light colored rock about palm size (not gravel). It looks beautiful, keeps the weed barrier in place and intact, and provides a light and weight barrier, further preventing weeds.
If rocks aren't in your future (they can be priccey), there are great alternatives. If you live in Florida, as we used to, there is a local product Scotts Florida Select Natural Eucalyptus Mulch that will is perfect for the subtropical climate. If you're not from Florida, check out Scotts Nature Scapes mulch as an alternative.
Need some inspiration? Check out these gardens.